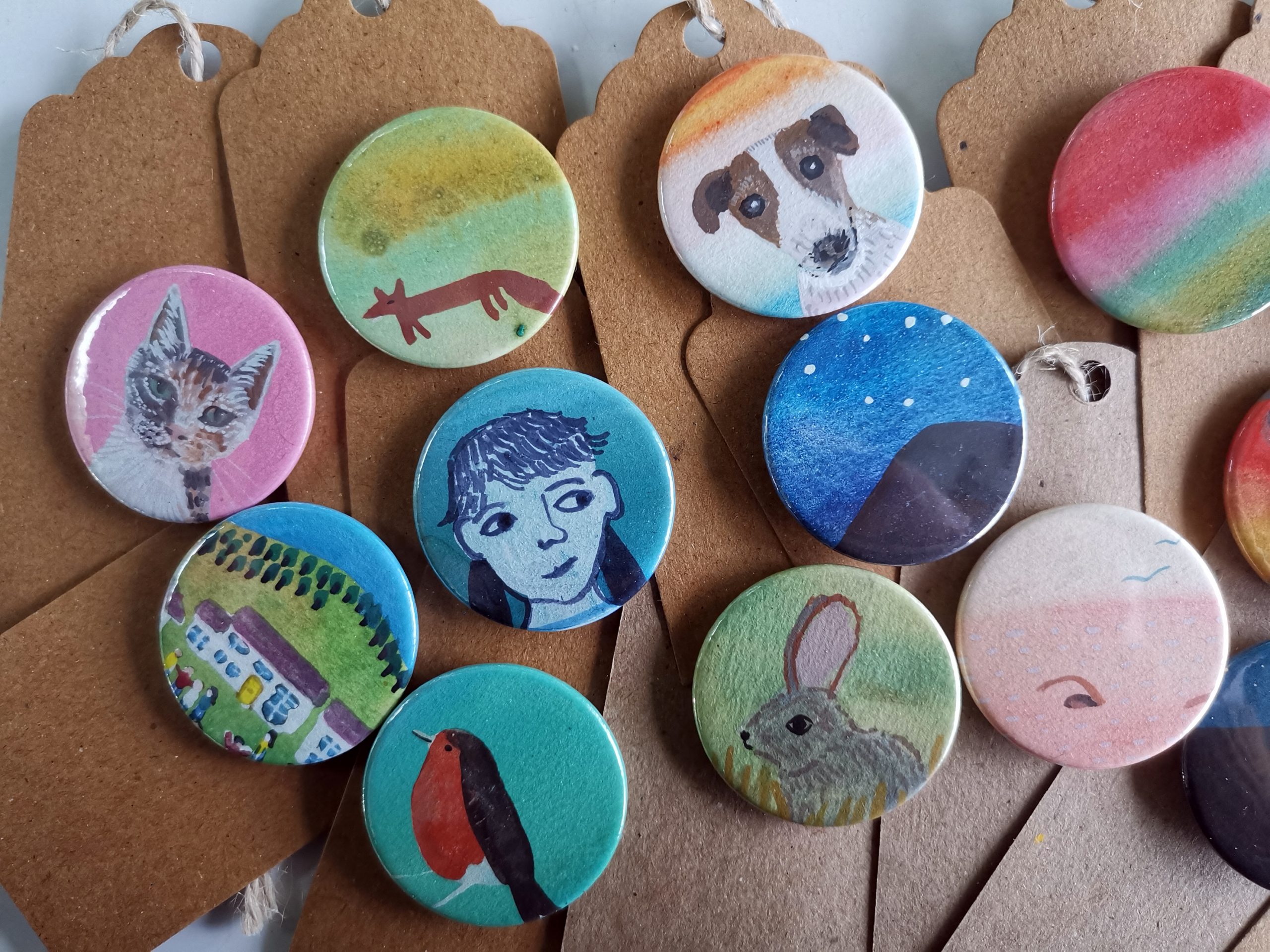 Free Badge-Making workshops for Cruinniú na nÓg,
Saturday June 11th 2022

Have you ever wanted to make a badge with your own designs?
Here is your chance to use your own drawings and ideas to create a wearable piece of art to display on your clothes/bags or to give as a unique gift.
Under artist Fiona Dowling's guidance you will create a number of designs based on your own ideas and you will pick your favourites to turn them into badges.
The materials used will be: paper backgrounds with different colours and textures, black fine line permanent markers, Posca white paint markers, colour markers…
… and Fiona's badge-machine!
Feel free to bring any additional materials that you like using when you draw.
Every participant will have the opportunity to create and bring home up to 5 of their very own badges.
To book, email Fiona at storyoffiona@gmail.com
Each workshop is 45 min long and can accommodate 12 children.
Date: Saturday June 11th 2022
Venue: Castlebar Library
Artist: Fiona Dowling
Workshop times:
for 7 to 12 year olds:
Workshop 1: 10- 10:45
Workshop 2: 11- 11:45
Workshop 3: 12- 12:45
for 13 +
Workshop 4: 2 – 2:45
Workshop 5: 3- 3:45